Description
The most advanced Kindle ever.
Kindle Oasis features our largest 7-inch 300 ppi display using the latest E Ink technology and a sleek ergonomic design with page-turn buttons, perfect for one-handed reading. Introducing an adjustable warm light for a richer reading experience in any lighting.
Customize your screen
Now you can adjust the shade of the screen light from white to a warm amber, with the ability to schedule light changes for a personalised reading experience. Kindle Oasis also has an adaptive front light that automatically adjusts the brightness of your screen based on lighting conditions.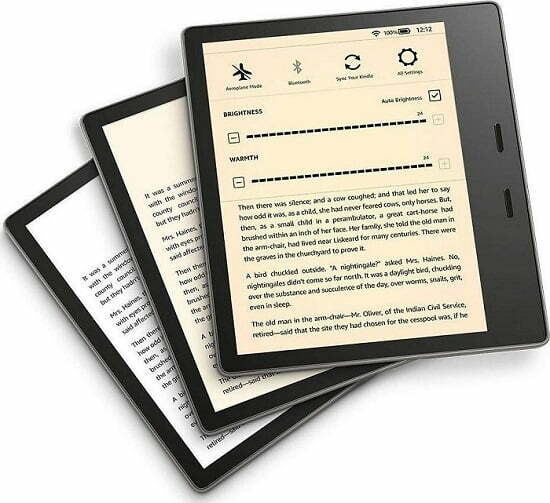 Read anywhere
No soggy pages with the Kindle Oasis. It's built to withstand getting splashed at the beach or dropped in the bathtub, hot tub or pool. Kindle Oasis is IPX8 rated to protect against immersion in up to two metres of fresh water for up to 60 minutes.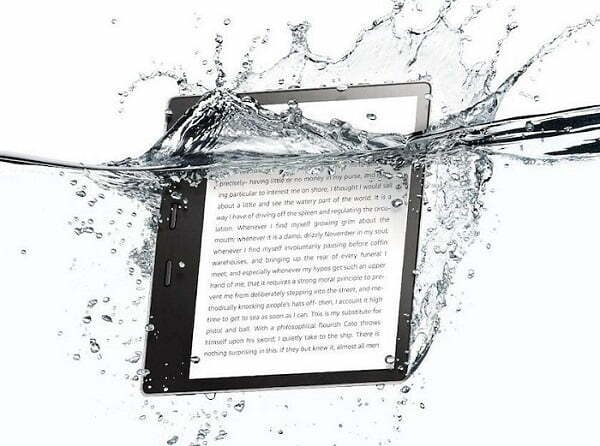 Goes beyond a book
Adjust the text size and boldness and read with Kindle-exclusive fonts for maximum readability. Whispersync lets you seamlessly switch between reading and listening on your Kindle and Kindle app without losing your place (requires Wi-Fi or 4G connectivity).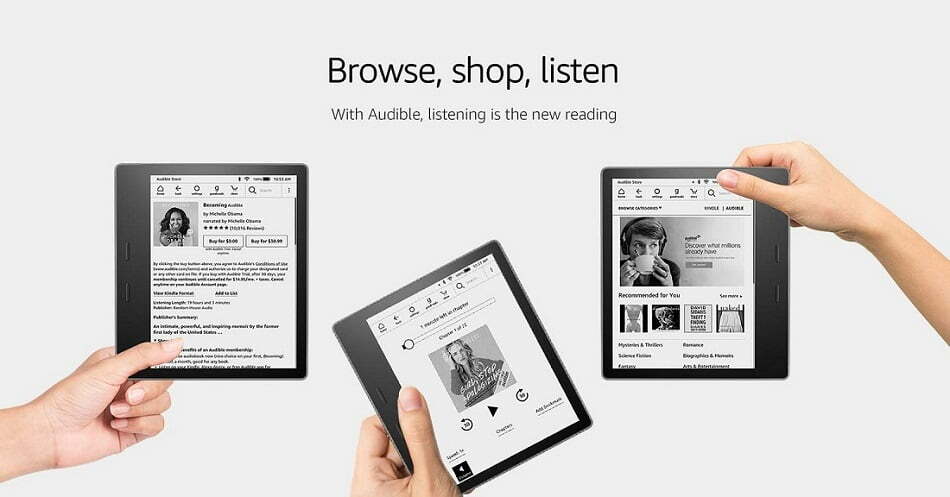 Features
Amazon's largest, highest resolution display 7 and 300 ppi, reads like real paper without glare, even in bright sunlight.
The first waterproof (IPX8) Kindle so you are free to read in even more places.
 Now with Audible, listen to the worlds largest library of audiobooks. Pair with Bluetooth to take the story with you anytime, anywhere.
Thin and light ergonomic design with dedicated page turn buttons and adaptive front light so you can read even more comfortably for hours.
Keep readinga single charge lasts weeks, not hours.
Enjoy twice the storage with 8 GB. Or choose 32 GB to hold more magazines, comics, newspapers, and audiobooks.