Description
Tri-Directional Lighting
In, front, out. The Vortex RGB HPB 120 fans' 18 LEDs produce a bright spectacle in three directions. While most other backlit fans project their light only inwards and forward, Vortex RGB HPB 120 gives you a 180º viewing angle, covering all the area visible from outside your PC case.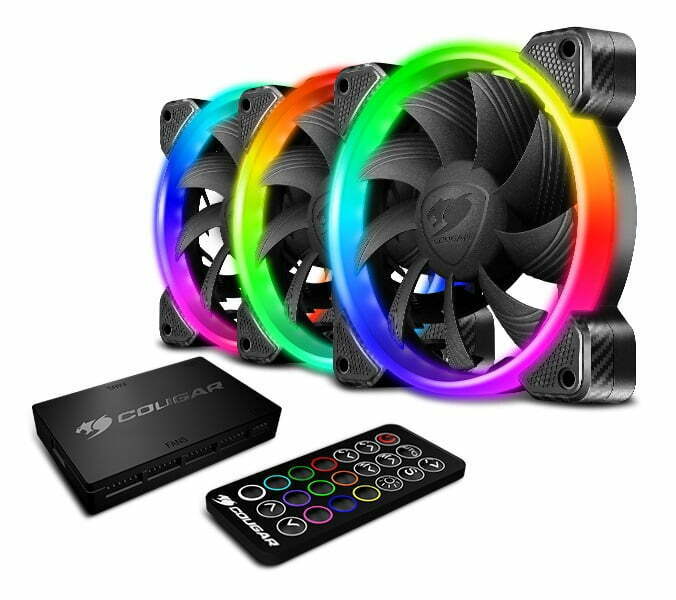 Patented Frame Design
Our patented frame design shapes the airflow into a vortex that works wonders when it comes to keeping your computer's key components cooled.
100 Effects with Wireless Control
Customize your computer's appearance and change it at will with more than 100 impressive lighting effects. Choose colours, lighting patterns, brightness and speed with the included wireless controller and make your build truly yours!
Make It Bigger
The three included Vortex RGB HPB 120 fans can by themselves create a truly magical atmosphere, but some users want even more. Fear not! The COUGAR Core Box supports up to eight RGB fans, and four RGB LED strips, enough to make your PC overflow with light.
Motherboard RGB Synchronization
Vortex RGB HPB 120 Cooling Kit supports connection to compatible motherboards to achieve system-wide RGB lighting synchronization.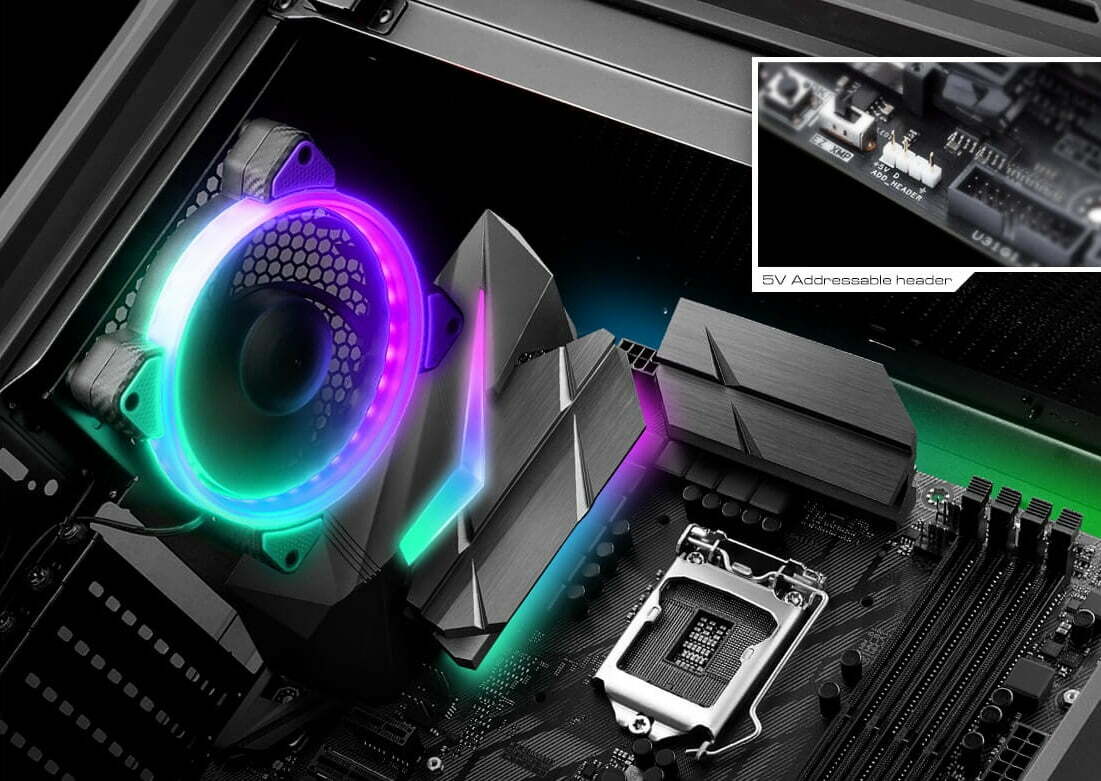 Optimized Cooling (PWM)
Pulse-width modulation (PWM) is a technology that allows the mainboard, through the 4-pin connector, to adjust the fan speed in a range that goes from 600 to 1500 R.P.M., reaching the optimal balance between cooling and audible output while keeping a constant 12V operating voltage. The cooling you need without the noise you don't want!
Hydro-Dynamic-Bearing (HDB)
The hydro-dynamic bearing technology brings a triple benefit: increases the fan's useful life, allows it to operate with less noise and minimizes heat generation.