Description
Panzer Evo RGB – The RGB Crystalline Titan
Panzer EVO RGB is the perfect combination of four massive tempered glass panels and four powerful RGB fans in an exceptional case. With the included fan controller, you will be able to control all the power of each Fan's 18 LEDs and enjoy more than 100 different dynamic RGB lighting effects in one of the most beautiful cases ever created.
Chromatic Overflow
Four Vortex RGB Fans + COUGAR Core Box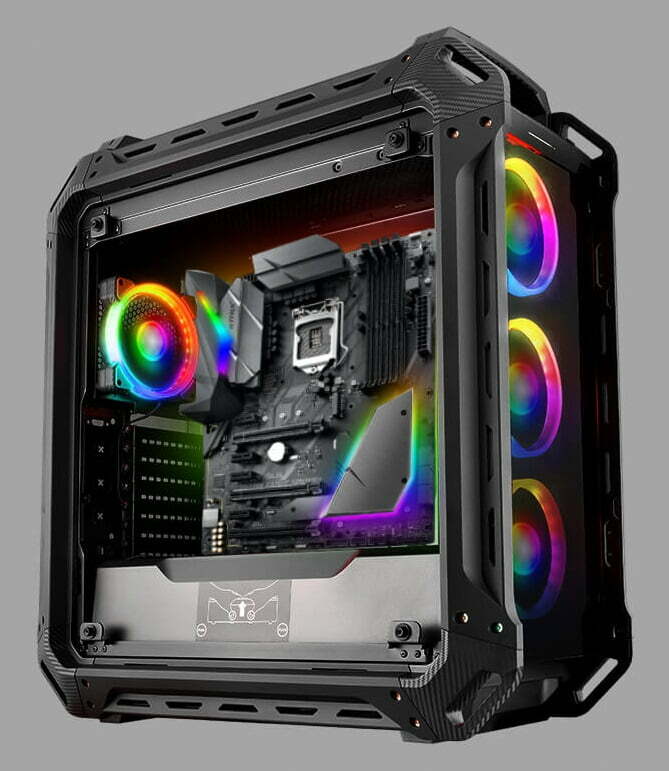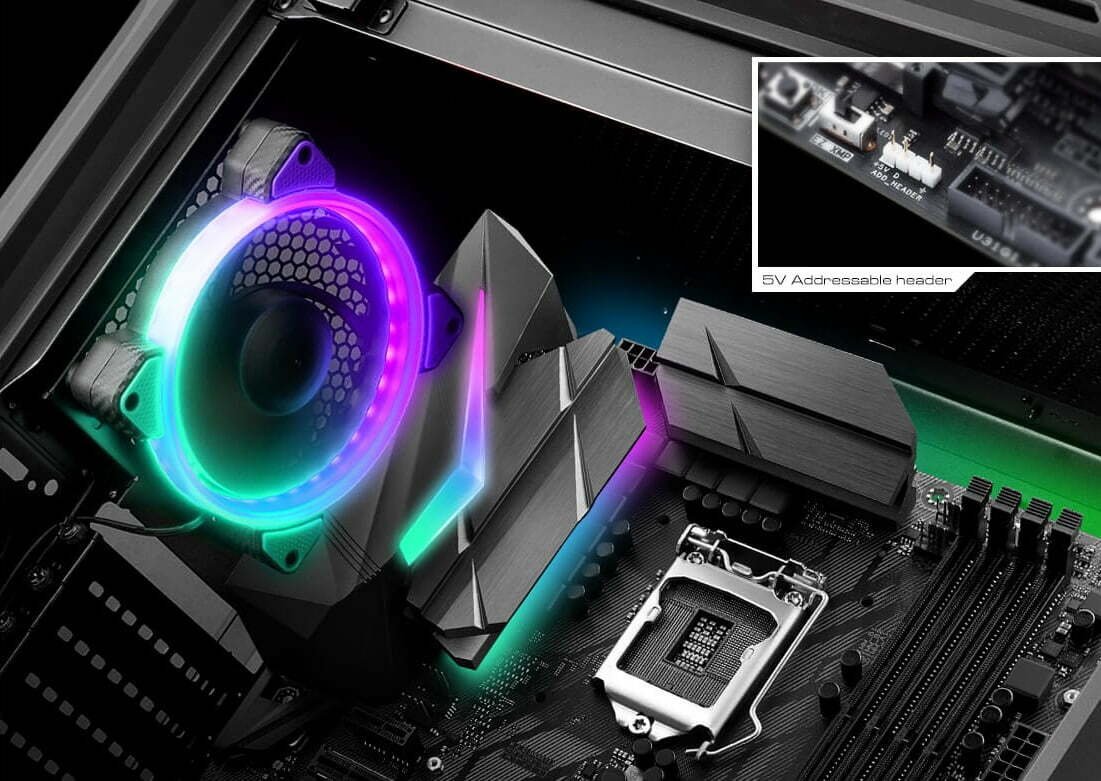 Convenient Upgrades
The four included Vortex RGB 120 fans can by themselves create a truly magical atmosphere, but some users want even more. Fear not! The COUGAR Core Box supports up to eight RGB fans, and four RGB LED strips, enough to make your PC overflow with light.
Front Panel Control Centre
To provide easy access and connectivity for all your devices, Panzer EVO RGB's front panel sports a plethora of ports. A USB 3.1 Type C connector for the newest devices, two USB 3.0 for high-speed connections and one USB 2.0 for compatibility fulfill all your data transfer needs; the conveniently placed audio in/out allows you to make good use of your headsets, and the integrated fan controller gives you the ability to adjust on the fly the case fans' behaviour.
Future-Proof
Support for five different motherboard form factors, up to four double-slot 390mm graphics cards and loads of space for storage and media drives give you the freedom you want to design your build and to expand it. 4K, Virtual Reality, ridiculously high frame rates and more; everything is possible with Panzer EVO RGB.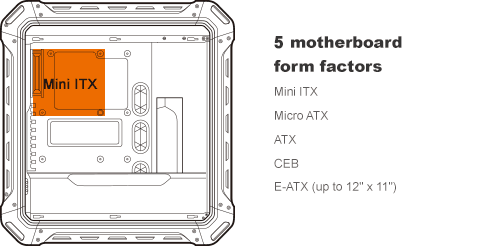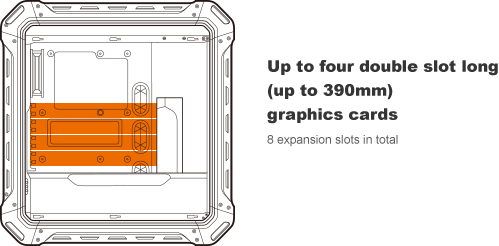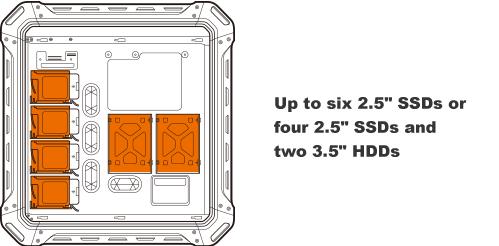 Superior Cooling
Panzer EVO RGB allows you to create impressive cooling solutions: up to eight fans and four water cooling radiators to dissipate heat and an intelligent cable management system behind the motherboard tray to help the airflow and keep everything tidy.