Description
Cougar GX-F PSU – Top Quality and High Performance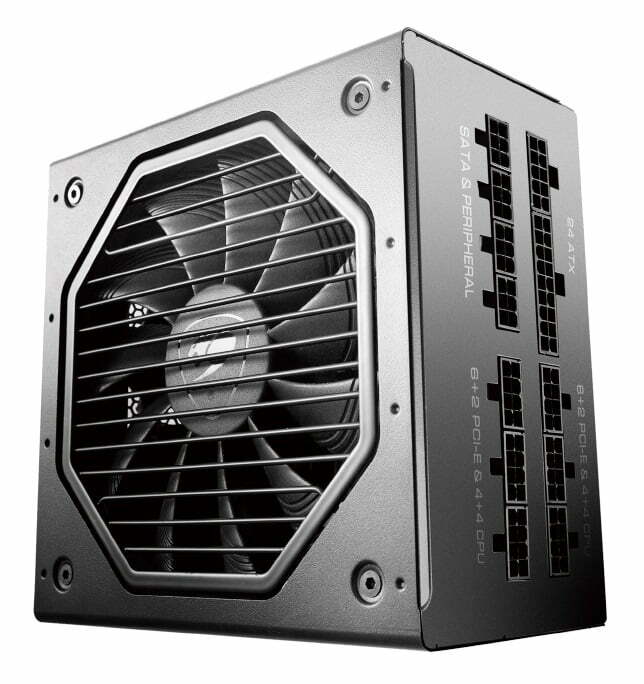 COUGAR GX-F is a high-quality 80 PLUS Gold certified PSU with flawless power delivery in 50°C environments. Compact, efficient, silent and durable, GX-F is the best answer for those looking for the best value in PSUs.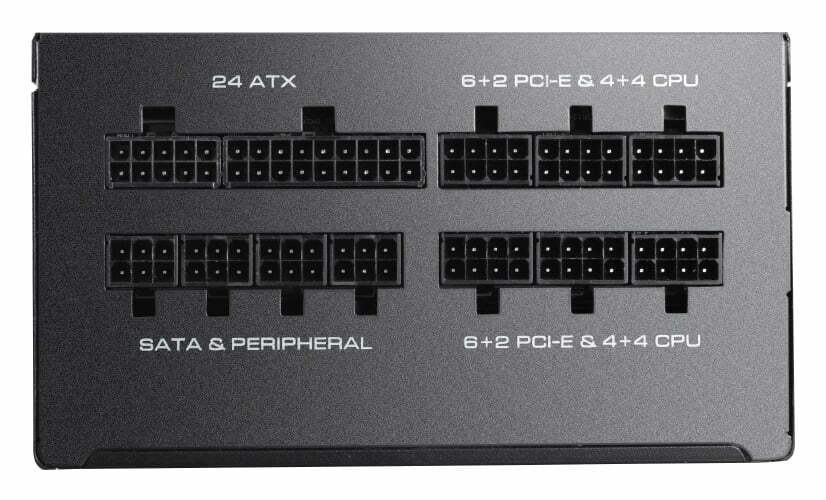 Efficient: A True Money-Saver
To help you save money on your electricity bill, GX-F features a highly efficient design that surpasses the 80 PLUS standard's requirements.
Ultra-Durable
To protect your investment, two key features have been included in GX-F.
First, GX-F's LLC, DC-DC and Tri-Sense(3.3V, 5V, and 12V) design has been created to provide high-quality outputs, with an extremely tight 3% voltage regulation to deliver a stabler operation.
Second, it includes 105ºC Japanese main and standby capacitors to ensure that it will keep providing your computer with stable electrical supply for a long time.
GX-F has been designed and thoroughly tested to perform optimally in 50ºC working temperature environments.
135mm HDB Fan
A key component of GX-F is its 135mm HDB fan. Using COUGAR's patented groove design, this advanced fan's blade curvature has been fine-tuned to reduce vibration, helping you enjoy a quieter gaming experience.
The HDB technology further extends the fan's lifespan and reduces acoustic output from the PSU.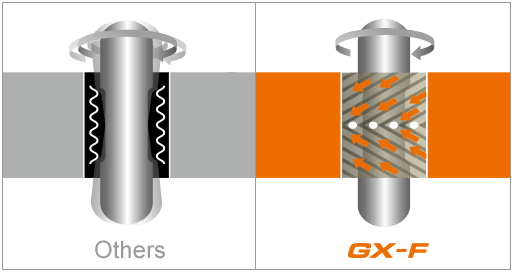 COUGAR 135mm Hydro-Dynamic-Bearing Fan
The internal 135mm HDB fan optimizes the balance between RPM and noise.
COUGAR Xformer + Refined Quality
COUGAR Xformer: This high-frequency transformer reduces copper loss and adapts to rising temperatures, while its PQ-Type core further increases efficiency and reliability while keeping the temperature under control.
Streamlined PCB wave soldering: A precise board-to-board connection improves the GX-F's internal structure, eliminating intermediate cables that produce electrical losses and further enhancing its efficiency.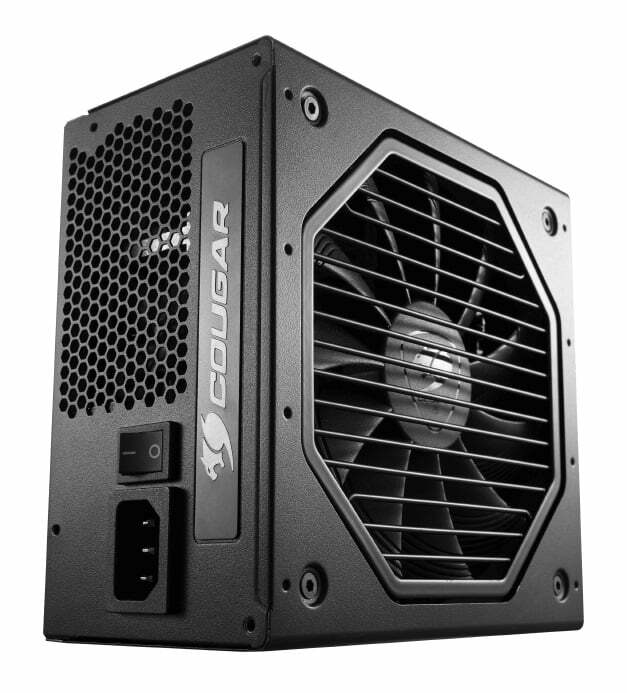 Features
80 PLUS® Gold Certified

Up to 91% efficiency power conversion to cut down your electricity bill

Fully Modular Power Supply Unit

Connect only the cables you need for less clutter and better airflow

HDB Fan

Hydro Dynamic Bearing Fan: Extended durability and lower noise levels

Superior fan Curve Tuning

Advanced technology for noise minimization

Flawless Operation at 50°C

Powerful performance at 50°C ambient temperature

Ultra-stable Voltage Outputs

DC to DC technology for enhanced voltage stability

Single 12V DC Source

Massive outputs for high power devices

Strong Safeguards : OCP, OPP, OVP, UVP, SCP & OTP

Maximum safety for your key system components