Description
IW-J20 Zero Gravit Reclining Workstation Game Chair
With the signature Cluvens Zero Gravity Chair Workstation J20 scorpion shape and outline, an industrial grade steel structure, tilting capabilities, RGB LED lighting and much more, the Cluvens J20 is the future of high-end home, office computer work environments and professional gaming. Cluvens J20 offers functionalities that enable the user to experience unprecedented comfort and quasi total immersion through strategically positioned monitors and accessories. The result is a complete computer office, ergonomically optimized, with a minimal footprint that improves overall performance and productivity.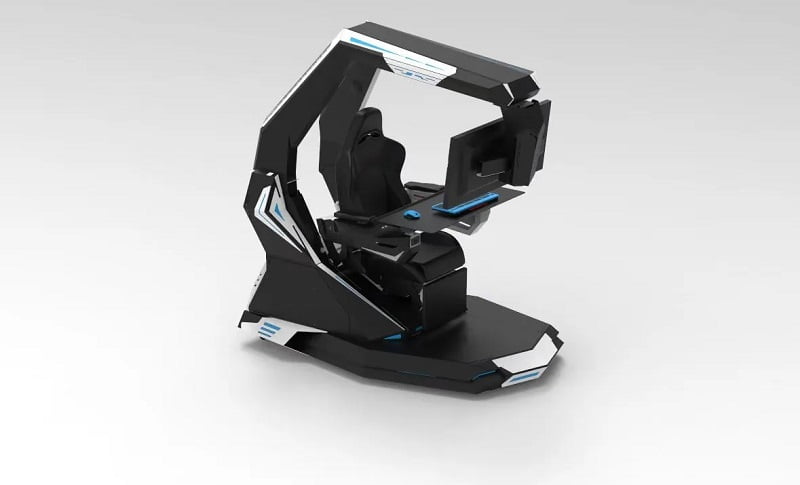 Features
The seat is made of racing car chair, it's a manually adjustable reclining seat(Heating and massage no longer available).
The frame is made of high-carbon steel, height adjustable, distance adjustable.
The computer hosts has place to fix,(beneath chair) all cablings is hiding inside steel frame to keep home and office tidy.
12mm thickness of acrylic Armrests is strong enough, keyboard tray is easy rotary for user to get in/out to the station,
A phone sized control panel controls every move of the workstation which is very cool and convenient.
Enhance user's comfort, health and performance
With base pedestal, the workstation can move freely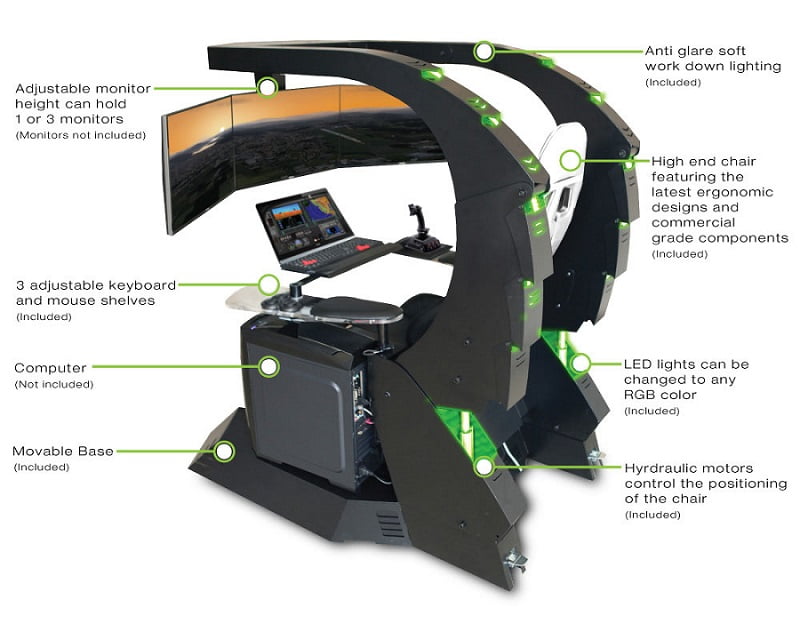 Fit Single/ Triple Monitors
Easy to mount with standard VESA mounting configurations. One (1) monitor from 22" up to 49" ultra-wide curved. Triple (3) monitors up to 27".
Ergonomics Designs
Comfort And Wellbeing
High quality PU leather seat with Somatosensory Massage/Vibration system,Brand name Memory foam neck Pillow and waist pillow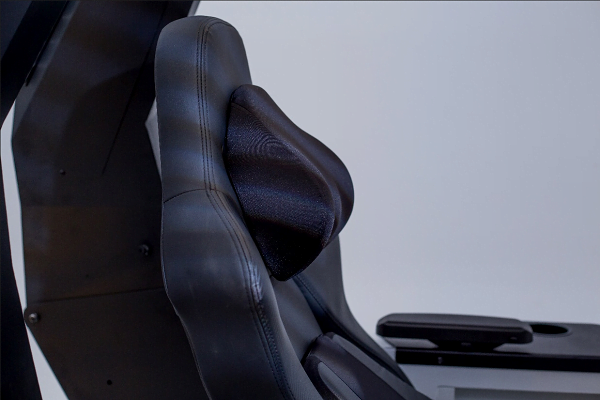 Adjustable monitor arms distance
Every llittle things that makes your long time work easier.
Rotating keyboard tray.
Electric adjustable leg rest.
Cups holder and ashtray .