Description
ASUS RT-AC5300
AC5300 Tri-Band Gigabit WiFi Gaming Router with MU-MIMO, supporting AiProtection network security powered by Trend Micro, AiMesh for mesh wifi system, built-in WTFast game accelerator and Adaptive QoS
Double Gaming Boost
Enjoy low-latency online gaming with boosted internet and home network performance!

Free Game Accelerator Inside
Ping time and variance are critical technical parameters that affect responsiveness in online gaming, and their values depend heavily on the route game packets take to and from their destination. The Gamers Private Network® (GPN®) from WTFast® automatically performs route optimization, choosing the most efficient route for game packets, resulting in consistently-lower ping time and minimal packet loss. With RT-AC5300 this optimization is free for accelerating one selectable device at a time, so you can enjoy the results on supported competitive multi-player online games.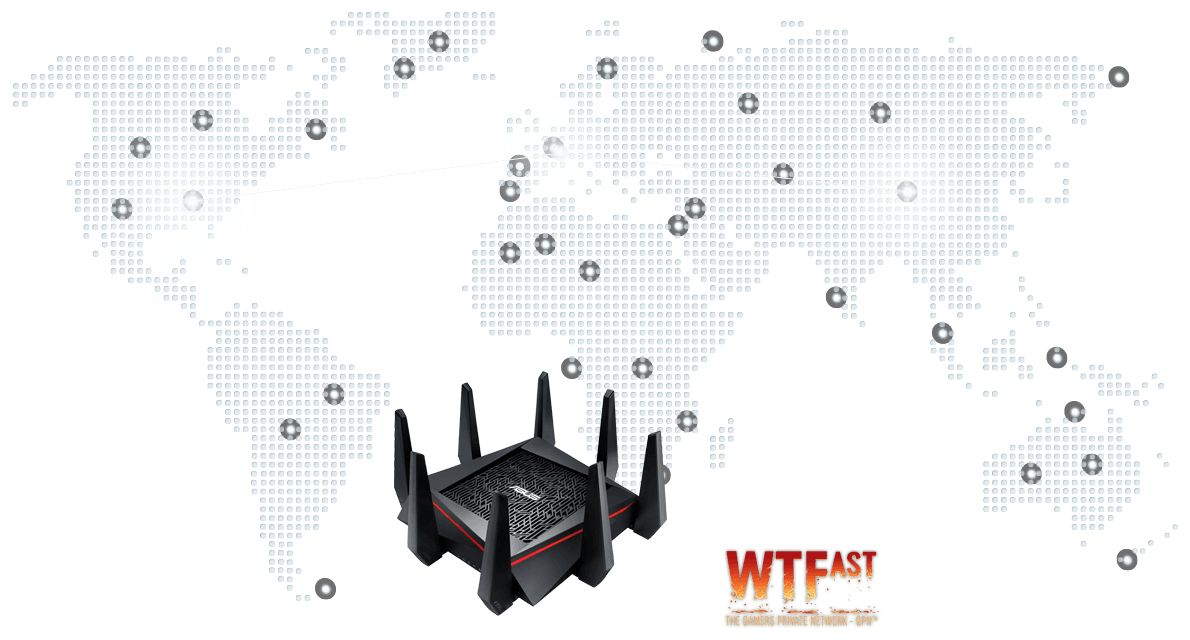 Adaptive QoS – Prioritize Your Game
Boost your gaming bandwidth with Adaptive QoS (Quality of Service), which allows you to easily prioritize gaming packets and activities. You can even assign full dedicated bandwidth while gaming under gamer solo mode, making RT-AC5300 the perfect ally for low latency gaming anywhere in your home. It supports major consoles including PlayStation®3, PlayStation®4, PS4™ Pro, PlayStation®Vita, Wii U, 3DS and Xbox One.
Cross-Platform Compatibility
Network speed impacts every device you game with on every platform you game on. The ASUS RT-AC5300 delivers bandwidth and coverage for all your gaming devices, from consoles to PCs to mobile devices*, and supports every operating system, including Windows®2, Mac OS®3 and Linux®4.
Multiple Capacity Wi-Fi with Revolutionary MU-MIMO Technology
MU-MIMO gives every compatible device its own dedicated full-speed Wi-Fi connection, so that multiple devices can connect at the same time without slowing down the network. In fact, RT-AC86U is able to connect to multiple MU-MIMO-compatible clients at each device's maximum speed simultaneously, unlike standard single-user MIMO where individual devices have to wait for sequential transmissions.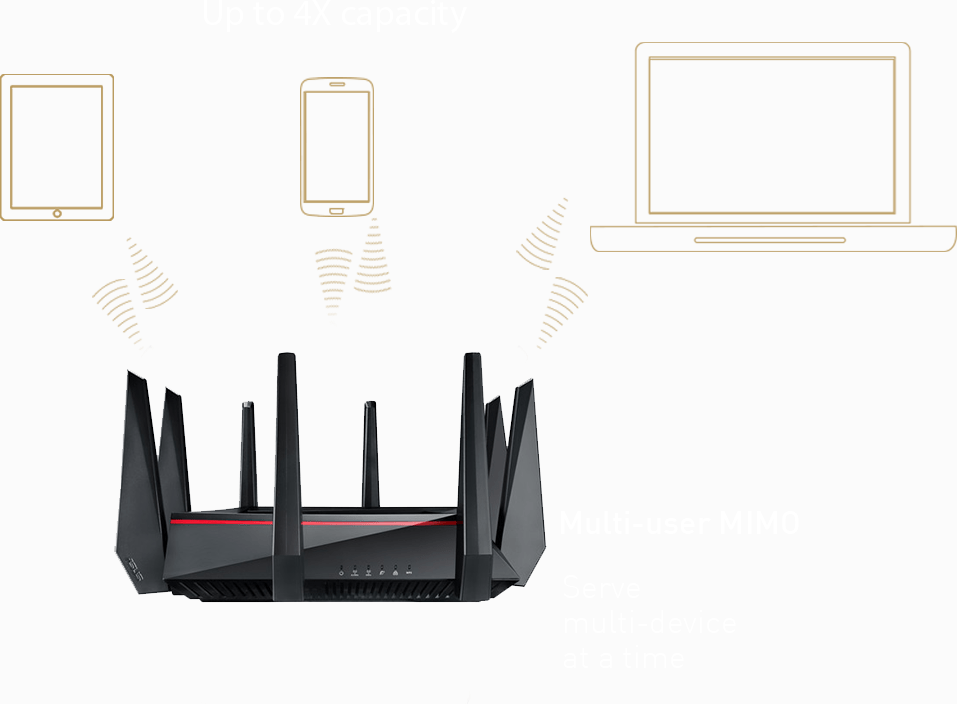 Powerful Whole-home Wi-Fi System. The Way You Want.
In most cases, your RT-AC5300 can deliver smooth, reliable Wi-Fi to every part of your home. But Wi-Fi coverage can be affected by many factors — room layout, construction materials, and even furnishings. ASUS AiMesh is an innovative new router feature that fixes these problems: it creates a whole-home Wi-Fi network using multiple ASUS routers. AiMesh is powerful, flexible and you can use a mix of ASUS router models — protecting your investment! AiMesh gives you time-saving central control, and seamless roaming capability. AiMesh is Wi-Fi you can rely on — for all your devices, all the time!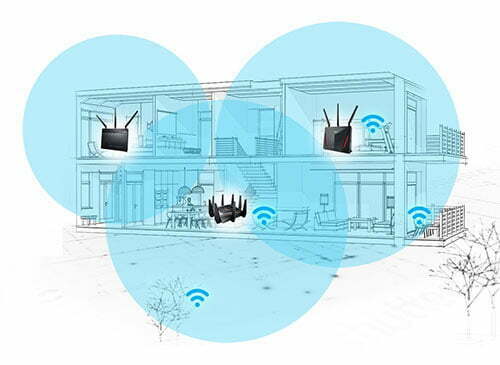 Control your network anywhere
In your increasingly mobile-enabled life, having control over your network via an app is more important than ever. The new ASUS Router App is built from the ground-up to be both intuitive and robust, allowing you to setup your router, manage network traffic, diagnose connection issues and even update firmware, all without needing to boot up a PC.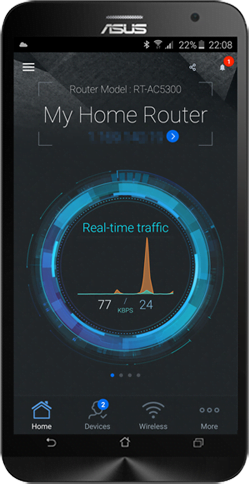 AiProtection Pro Commercial-Grade Security for Family
All your family members, young or old, are exposed to the dangers of internet every single moment they're online. Disguised cyber threats can sneak in to steal your private data, or your kids may accidentally encounter inappropriate content during their ever-growing screen time. RT-AC5300 includes Advanced Parental Controls to give you total peace of mind, with AiProtection Pro – commercial grade security for your home network and comprehensive, easy control of the online experience for each family member and each device, all via the mobile app.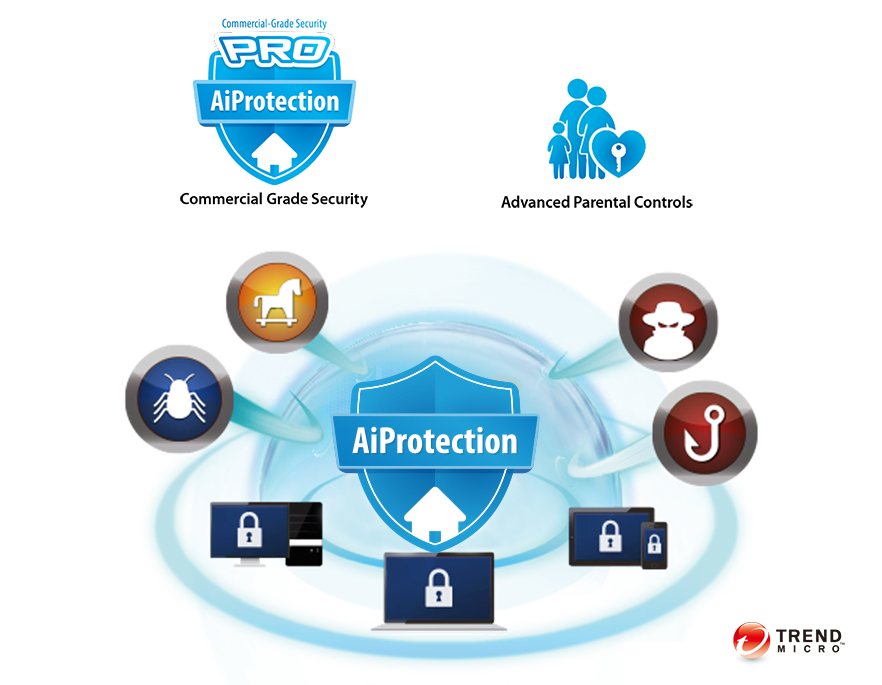 Parental Controls
Keep your kids safe when they explore the internet. The state-of-the-art parental controls in AiProtection integrate all the management functions you need in one place and the intuitive interface makes it super easy to view and apply security settings to all the devices owned by individual family members.*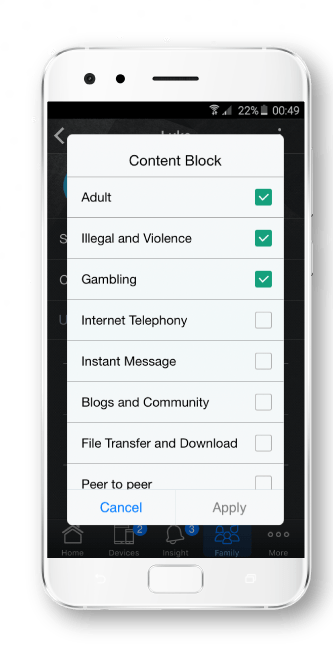 Extensive Connectivity Options
With 4 Gigabit LAN ports on RT-AC5300, you can connect up to four Ethernet-compatible devices simultaneously. Non-Wi-Fi devices like your Smart TVs, game consoles, set-top boxes, media players, NAS storage devices and more in your home now can have their own exclusive dedicated ports, making RT-AC5300 your digital home hub.
Link Aggregation, More Devices Go Faster!
RT-AC5300 features Link Aggregation, which combines two teaming LAN ports (the 1st and 2nd port) into one superfast wired connection for up to 2 Gbps using two Gigabit Ethernet cables5. With Link Aggregation enabled on your NAS, clients can unlock unprecedented transfer speeds.