Description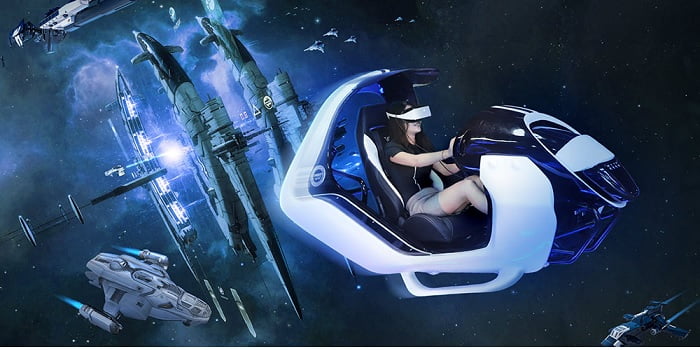 What is 9D VR Racing Simulator?
9D VR Racing Simulator is the latest development of commercial VR(virtual reality) product amusement, which is immersive impression and fashion entertainment, in luxury car appearance, with 360 degree HD(high definition) VR glasses, 3Dof dynamic motion platform and exclusive HD(high definition) Racing game film. This immersive joy will let you unwilling to stop!
Advantages of 9D VR Racing Simulator?
1. Attractive and cool car appearance design.
2. Glasses: premiere 2K glasses in the world.
3. High quality steering wheel set.
4. Stable software,easy for operation and management.
5. Chair with superior leather and the seat belt.
6. Can be used immediately when power on.
7. Accurate motion effects according to game plot.
8. Active speaker, surround sound audio.